THE BASE FOR YOUR WINCH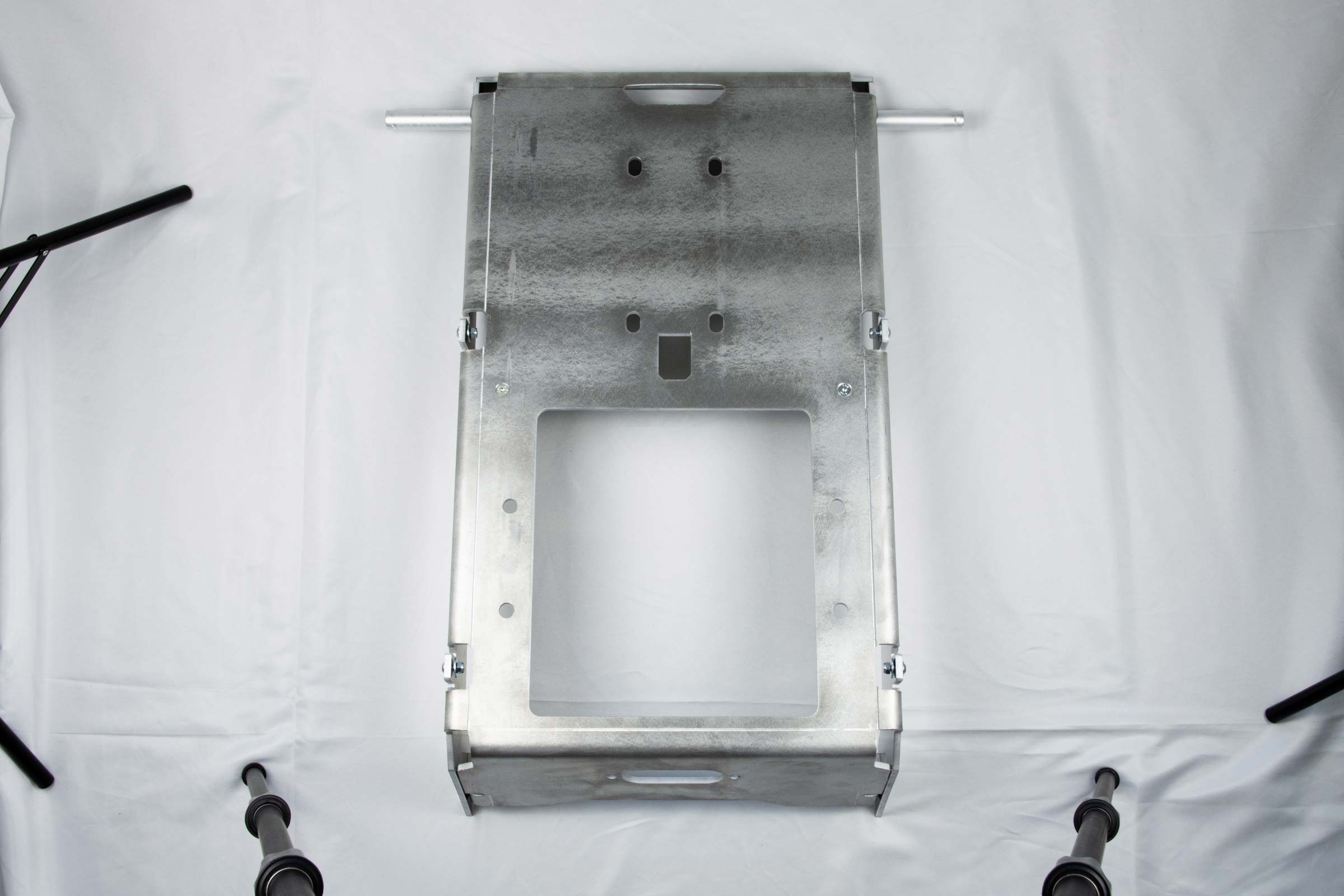 The frame is laser cut from a 6 mm thick aluminum alloy and then bent. This gives it the stiffness to handle all the demands of winch use with ease. The excellent resistance to aggressive media such as seawater makes the frame a durable and reliable component of your winch.
The self-locking design of the adjustable feet creates a secure connection between the ground and the winch. And should rides become a bit more extensive and demanding, we have integrated strap mounts in the frame for this purpose.
You can mount motor, ropewindow, tires  and spool in no time. The attached edge protection also extends the life of your rope.
Features:
Motor mount
Holes for pedestal bearing
Recess for rope window
Receptacles for cover
Self-locking geometry
Lashing strap eyes
Axle for tires
Simplified oil drain
Technical data:
Dimensions: 715x590x166 mm
Weight: 5,3 kg
Material: rolled aluminum alloy
Delivery scope: